MONTANA
Benjamin Claire Sams was born in Texas in 1945 where his father, Claire, was stationed. The family soon returned to Montana. His mother, Mary, was Caucasian, primarily Polish. Claire was Native American, a member of the Walla Walla Tribe. Sam's great grandfather, 5th removed, Peo Peo Mox Mox (Yellow Bird) was Head Chief of the Walla Walla Tribe and Great Chief of the Walla Walla Nation. Sams often visited the tribal reservation in Umatilla, Oregon as a boy. Mary and Claire divorced when Ben was five.
In 1965, after a year at Oberlin College, Sams transferred to the University of Montana where he studied ceramics with Rudy Autio and informally with Peter Voulkos. He was a prodigious student. He received a substantial grant from the University for a large construction and a commission from the campus Newman Center for a relief figure for the exterior of their building. His first exhibit was in Seattle in 1967, the year he received his BFA degree. It was a near sell out. He had exhibits in New York, California, Louisiana and Washington by the time he received his MFA degree in 1970
"The printmaking process, especially the 'collagraph,' taught me more about abstract two-dimensional surface texture than any other work done before that time. I applied this knowledge directly to my ceramics. Then, during 1965-66 I began to understand building with slabs of clay, which was directly derived from Rudy Autio's abstract slab idea. I wanted to maintain the vitality of the abstract, yet add definite, recognizable figurative modeling to the forms . . . . The question always arose, 'How can one truly abstract anything before he has tried to make that thing?' Imagine, now, that my 'real thing,' the thing I learned first, was the abstract slab pot . . . . The early sculptural images I made did not reveal if I was pushing reality towards abstraction or abstraction towards reality, and the resolution of my problems always remained visually exciting."
(Excerpt from a letter to LaMar Harrington quoted in her book Ceramics in the Pacific Northwest: A History, 1979)
"The imagery of my style is considered to be a refreshing alternative to production pottery and classical functional ceramic forms. An opportunity is presented to create a personal visual narrative using tactile vocabulary in clay starting with abstraction, moving through textured patterns towards a motif that is personified, characterized, and finalized with a modeled anatomical personality; all existing within a single unit of ceramic sculpture. To arrive at this point I've refined or invented various building techniques and tool assemblages which properly shared with students may improve the quality of hand made ceramics in this century from that of craft to fine art which is my long time personal goal."
(From: Sams Himself / Writings/On His Art)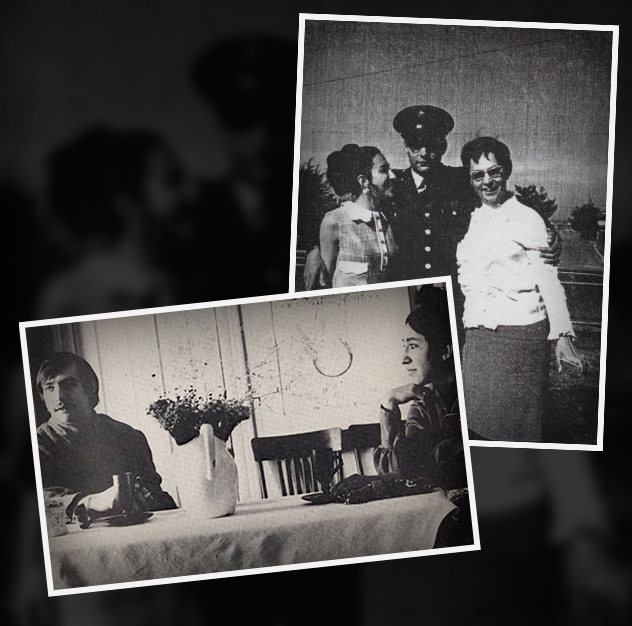 In 1967, Sams married Dana Boussard, a fellow art student. He enlisted in the army in 1968, but received a medical discharge a few months later. Dana actively promoted their work resulting in joint exhibits in Minneapolis, Seattle, and Portland as well as several solo exhibitions. Collectors began to offer him commissions.
(To enlarge an image click on it, and place the cursor over or away from the enlarged image to display or clear any available information about it.)
In what may be viewed as an artistic rebellion, and to the displeasure of some of the Art Department faculty, Sams and some fellow students, began to produce art with a social message protesting war and satirizing the establishment.
1969-71